Ecopack, CEOs decided to share part of results with all the employees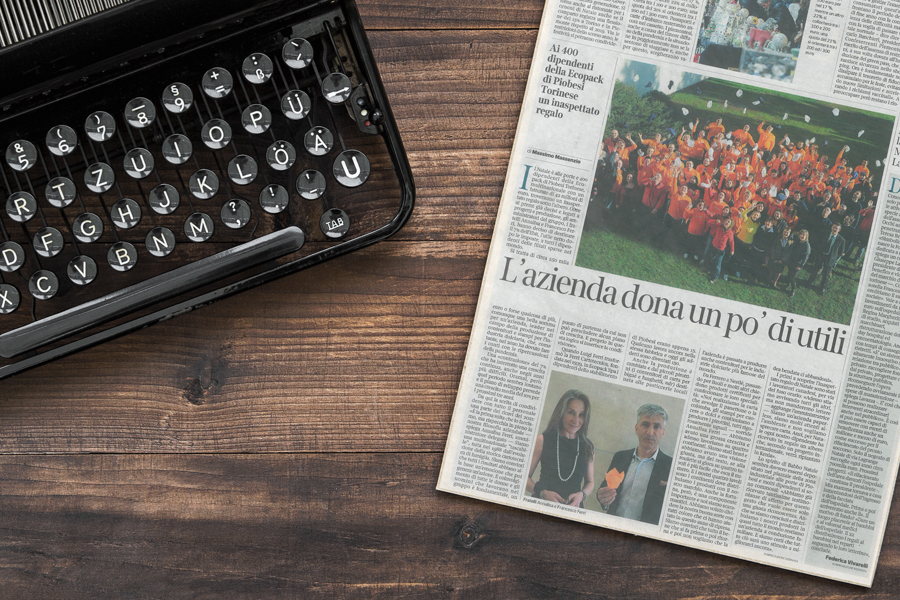 The last two years represented a difficult moment, for every company.
However, at Ecopack we worked as a team and we achieved great results!
The wellbeing and recognition of co-workers' commitment by the company is a fundamental ingredient for a positive organizational performance: with this philosophy, Ecopack decided to reward the incredible effort employees demonstrated.
The CEOs, Annalisa and Francesco Ferri, decided to share part of Ecopack's 2021 result – about 7% of Ebit – with all the employees worldwide.
To thank them for their daily effort and commitment, allowing the company to thrive: it has been a long, difficult road, but the results have been incredible, because of the personnel's endeavor.
Sending a warm thank you to our team
Ecopack